With the coronavirus catching both public health and the federal government by surprise, America had to put together an emergency vaccine approval and development team via Operation Warp Speed. The vaccines researched and developed in this program were put together by vaccine safety experts with the full collaboration and assistance of the executive branch of the government, private industry and federal employees, and the FDA vaccine experts and HHS. Ultimately, the vaccines that are now in use were initially permitted to be used through emergency authorization. Full approval by the FDA is still pending through multiple long term safety and efficacy evaluations.
Various vaccines include 1) live attenuated, 2) mRNA, 2) DNA, 3) whole inactivated, and 4) recombinant sub-united adjuvanted protein platform. All vaccines hypothetically should work the same, but there is a variable efficacy rate and limited safety data available when considering that the vaccine will ultimately be given to every citizen in the US.
At Former FDA, we are FDA vaccine expert witnesses or sometimes referred to as vaccinology experts that provide forensic reviews and expert opinions on vaccine injury.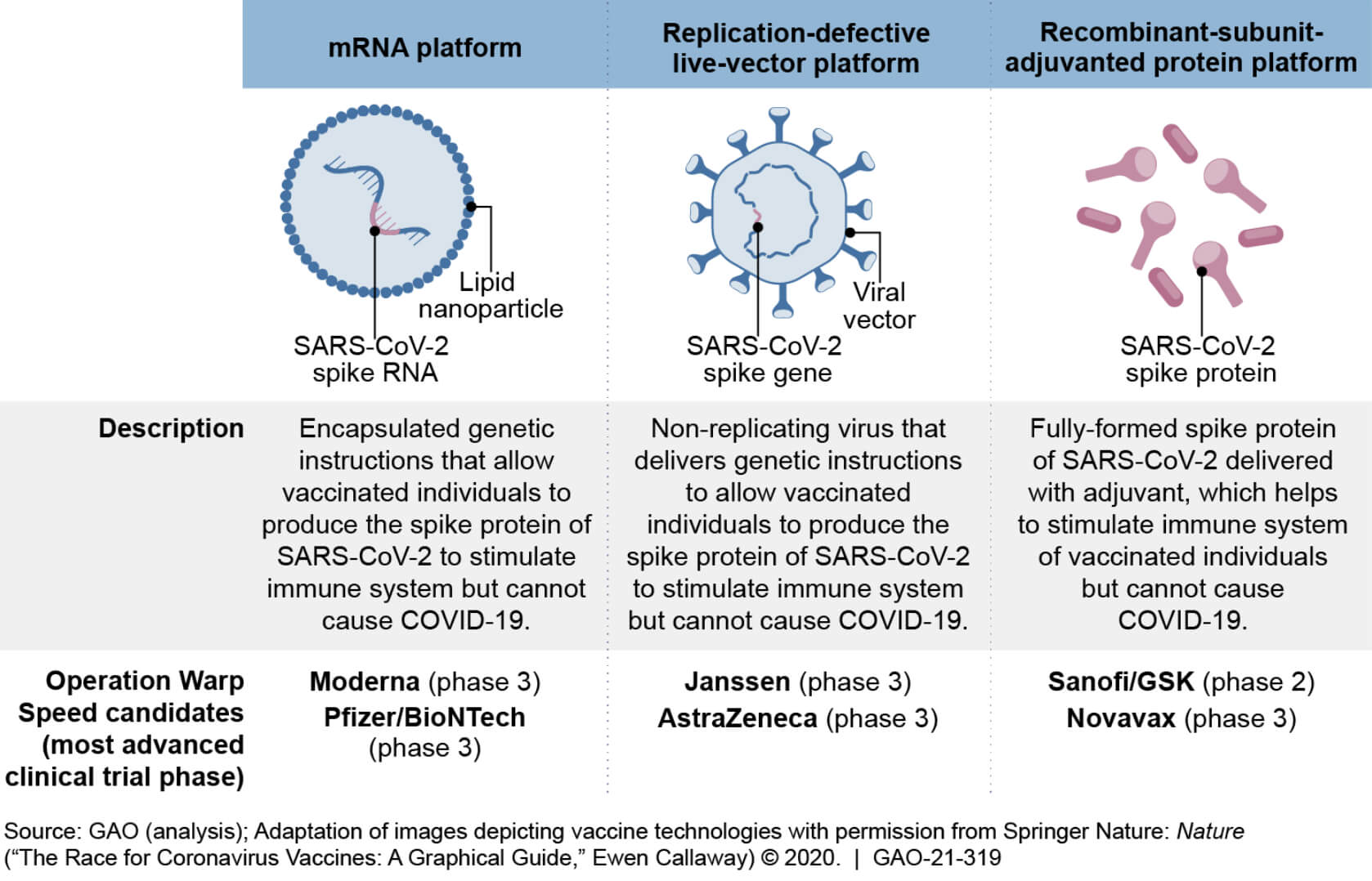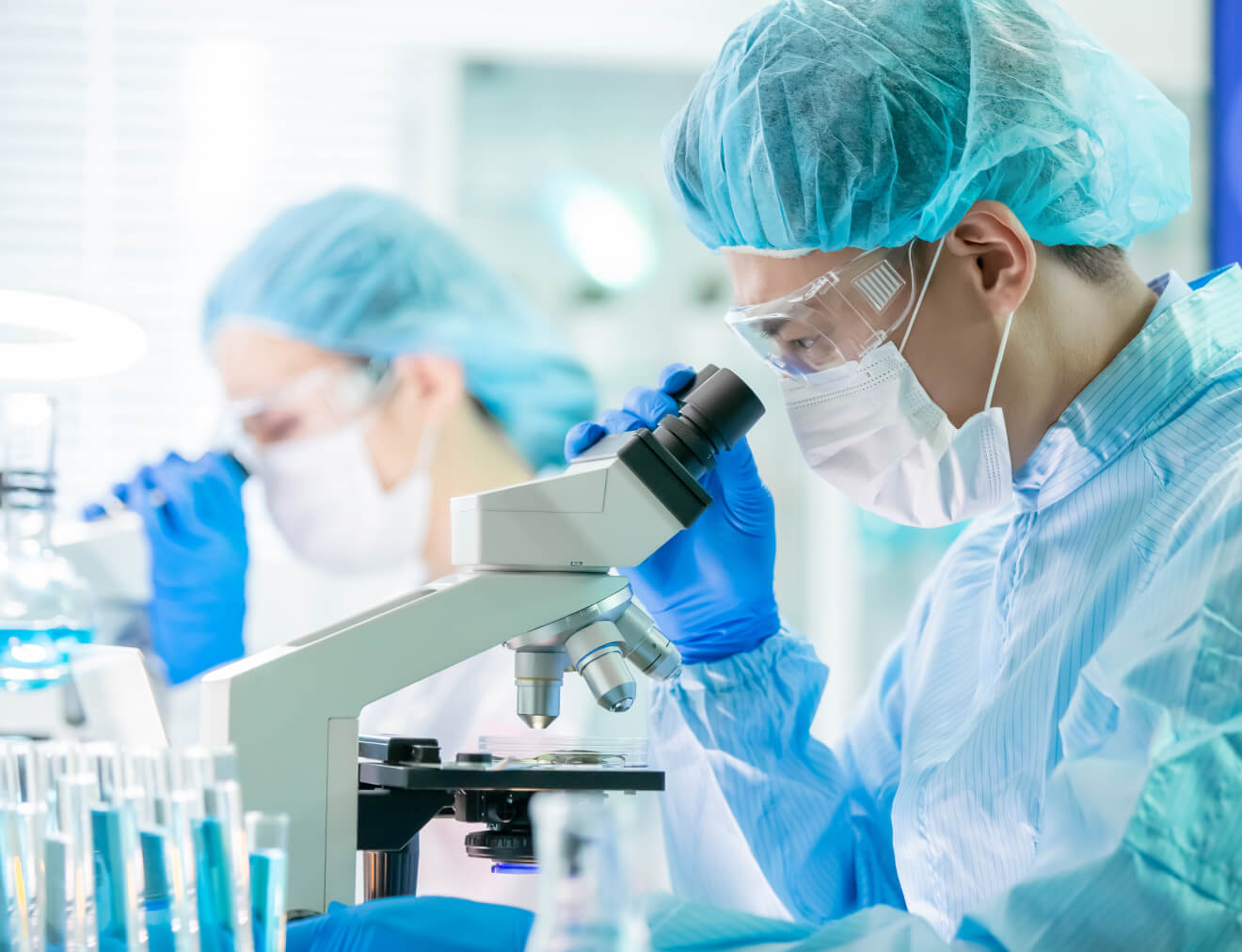 Messenger RNA vaccines represent the cutting edge of technology that had been under investigation for over a decade and were the first to receive emergency authorization. The first two 2019-CoVd vaccines were engineered only to produce the spike proteins from the 2019-CoVd virus to elicit an immunologic response. The use of any of these vaccination modalities makes it impossible for patients to become sick following inoculation.
Adverse event data from the vaccine is being collected by the FDA vaccine experts and updated every two weeks via the Center for Disease Control (CDC) V-Safe digital-based reporting system and the FDA's VAERS system.
According to the Federal GAO, As of January 2021, all of the Operation Warp Speed vaccine companies had started commercial-scale manufacturing. Operation Warp Speed officials reported that as of January 31, 2021, companies had released 63.7 million doses—about 32 percent of the 200 million doses. According to Operation Warp Speed, companies with emergency use authorization have been contracted to provide by March 31, 2021. Vaccine companies face several challenges in scaling up manufacturing to produce hundreds of millions of doses under Operation Warp Speed's accelerated timelines in order to meet the need of potential authorization and accommodate for things such as the complicated storage of some of the vaccines and the short shelf life of others.
Our experts may also provide opinions on the practices and policies of organizations tasked with vaccine coordination and immunization. To secure a vaccine expert witness who is ready to work with you, contact us today.
Manufacturing capacity is also limited by the number of specialized approved manufacturing facilities in the United States, as vaccines require specialized laboratory buildings, precursor supplies, vials, and scientists with the technical training needed for mass-scale production.
According to FDA vaccine safety experts, vaccines are typically safe to give; however, everyone will respond to them differently, independent of the type of vaccine being presented or what kind of technology is used to manufacture the vaccine. The most efficacious vaccine experts say we have Pfizer/BioNTech, also known as tozinameran, and sold under Comirnaty. Moderna's mRNA vaccine (MRNA-1273) developed through a collaboration of the United States National Institute of Allergy and Infectious Diseases (NIAID), the Biomedical Advanced Research and Development Authority (BARDA). Both vaccines have efficacy rates hovering around 94-95%.
The only other kind of vaccine available in the USA is the Johnson and Johnson DNA-based vaccine. Which has the advantage of not needing so-called "supercold" (-80F) storage and may be given as a single dose, but has the disadvantage of being less productive on a world-wide testing basis. According to initial VARS and V-Safe reporting databases, there have also been sporadic reports of the vaccine being perceived as being less safe in Europe. The Johnson and Johnson vaccine's lower efficacy rate is somewhat deceiving because it was tested overseas and across the US border. With the unenforced open border policies of 2021, vaccine experts are considering various coronavirus strains that have the clear potential to emerge within the United States relatively soon. New vaccines to account for these variants from South Africa, The United Kingdom, and Latin America will require updates to the existing vaccines to account for the new mutations and mutations that have yet to emerge.
The various other types of vaccines available in several other countries such as China and India are entirely different from the vaccines available in the EU and the USA. The other countries do not have Freedom of Information (FOIA) requests available, so the actual safety and efficacy source documents are not published. The government-reported information is not always reliable or truthful. It's not unreasonable to expect such "sources" to be accountable to its citizens. Former FDA has provided attorneys with highly qualified and reliable medical and pharmaceutical experts for years. If you are interested in a consultation, speak to one of our FDA Experts today.